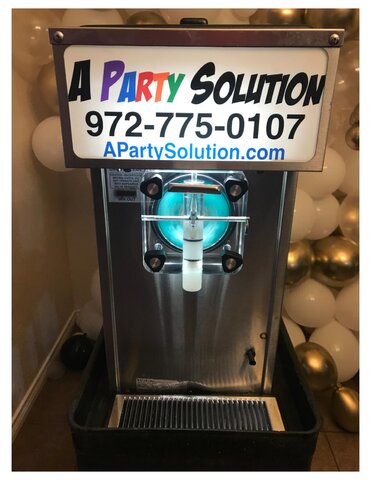 Margarita Machine
Rent the best margarita machine in the Dallas area.
You've been looking for the perfect way to entertain. Well, you found it. This is your chance to have the party of the century. Rent a commercial-grade margarita machine plus get enough mix for 50-60 drinks with 9-ounce cups. Make sure you buy additional mix before the big day because it is only $15 per mix.
Get your party started right and order a machine today.